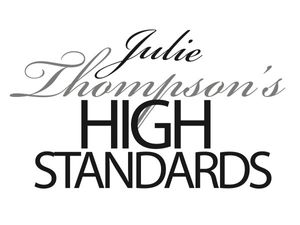 Featuring Julie's 
unique blend of folk purity, jazz sensitivity, and classical polish.   Her record "Reverie" gives you a sampling of many of the types of songs you will hear at these performances.  
Above, a video of the song from the first cut of the record Reverie.  Pure Imagination written by Leslie Bricusse and Anthony Newley.
Reverie, Jazz Impressions
"Is this name for real?"  My father gave me Thompson, and when I was born he wanted the name Julie Anne because of his love of Julie Andrews' voice - a love he also passed on.  My Mother's Maiden name is Lovely, and when I attended a "Lovely Family Reunion" years ago I finally met some musicians I was related to!